The Perfect Pet Toy Awaits!
Here at Chelsy's Toys, sustainable playtime meets endless joy for your beloved pets! We make unique, interactive, and affordable pet enrichment toys from recycled plastic.
Handmade • Durable • Affordable • Planet Friendly
⭐⭐⭐⭐⭐ 4.95/5 | 500+ REVIEWS
🙌 Celebrating Carrie: Our Creative Powerhouse!
We're thrilled to shine the spotlight on one of our remarkable team members, Carrie! Since joining us in 2021, she has brought an incredible burst of creativity and passion to our brand. 🎉
Currently, Carrie is responsible for assembling our fantastic Tug toys, ensuring that each one is crafted with precision and care. But that's not all! She also showcases her artistic flair through crochet work with fleece yarn, crafting unique and enchanting creations that leave our customers in awe. Her attention to detail and dedication to quality are truly commendable.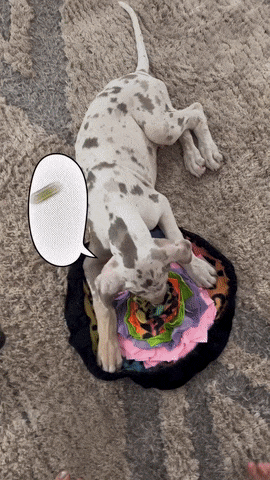 We've Turned Mealtime Into Playtime!
A Snuffle Bag is a fabric toy made from washable fleece material. It features an intricate pattern with plenty of nooks and crannies for hiding treats.

Give your dog or cat a mentally stimulating way to slowly—and safely—eat their food. Every Snuffle Bag is unique and made by hand. Choose your style and let us take care of the rest. 
Shop Snuffle Bags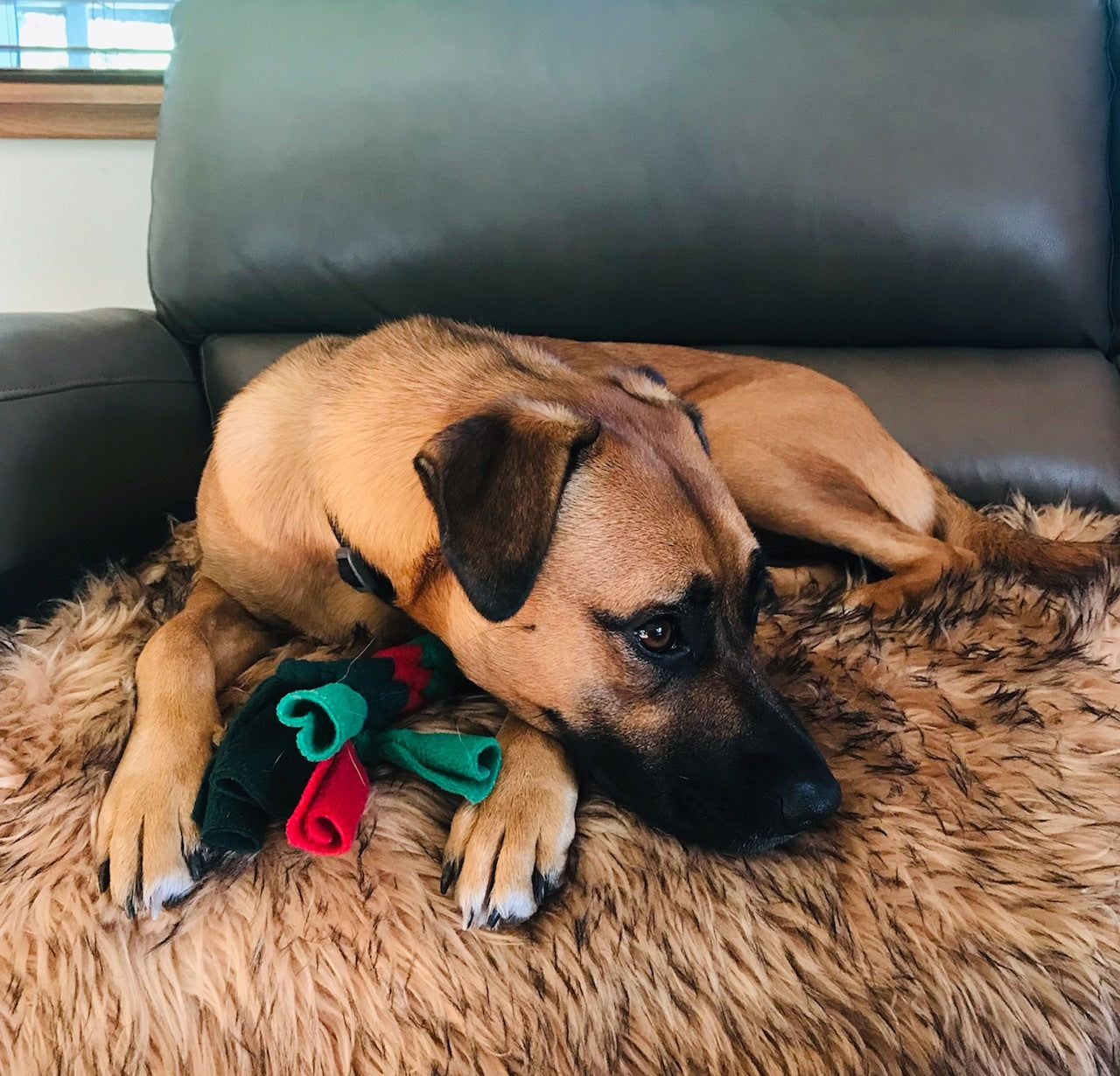 You're the best!
Thank you so much!!!! I will make sure to pick up our snuffle mat after Honey uses it from here on out! We love your tugs. My dogs destroy all toys and your tugs last the longest and they love them. Also, Honey as anxiety and she uses it to self sooth when she is overwhelmed. They are the best!!! Thanks!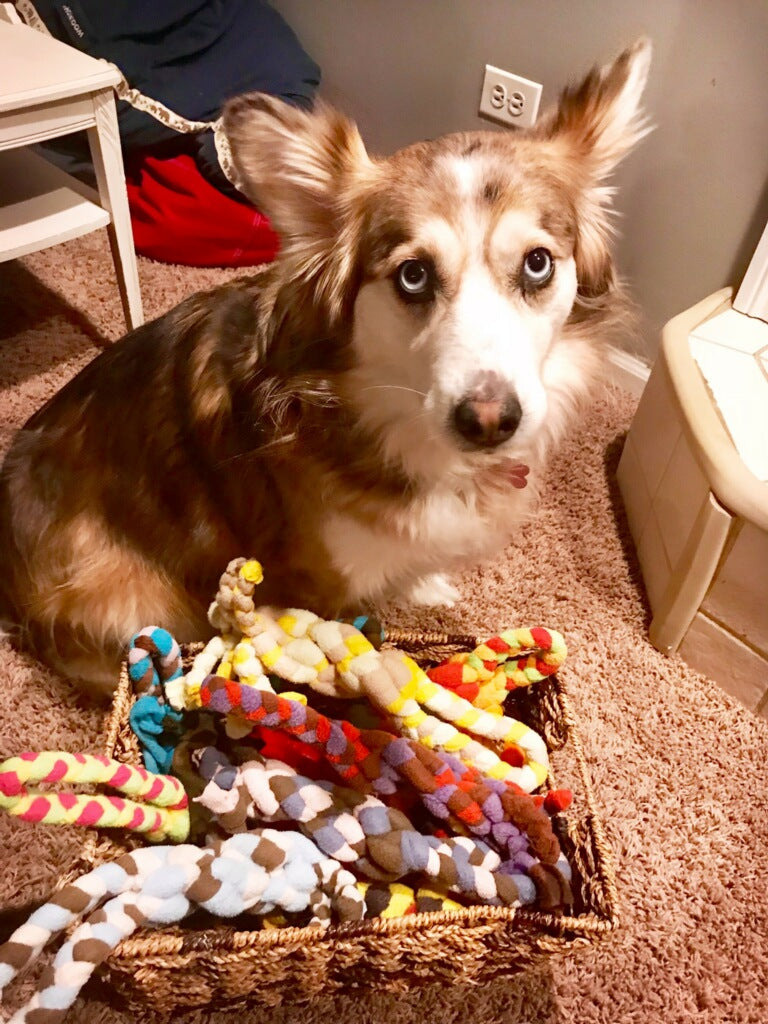 Thank you Chelsy's Toys!
Best dog toy ever!!! My dogs play for hours with their Chelsy Toys!
We have spent tons of money on dog toys and they play with them for like a day and then they get bored with them and they just go in the bin. These are the only toy that they play with besides a tennis ball and they play well together they are made well the price point is perfect and machine washable!!!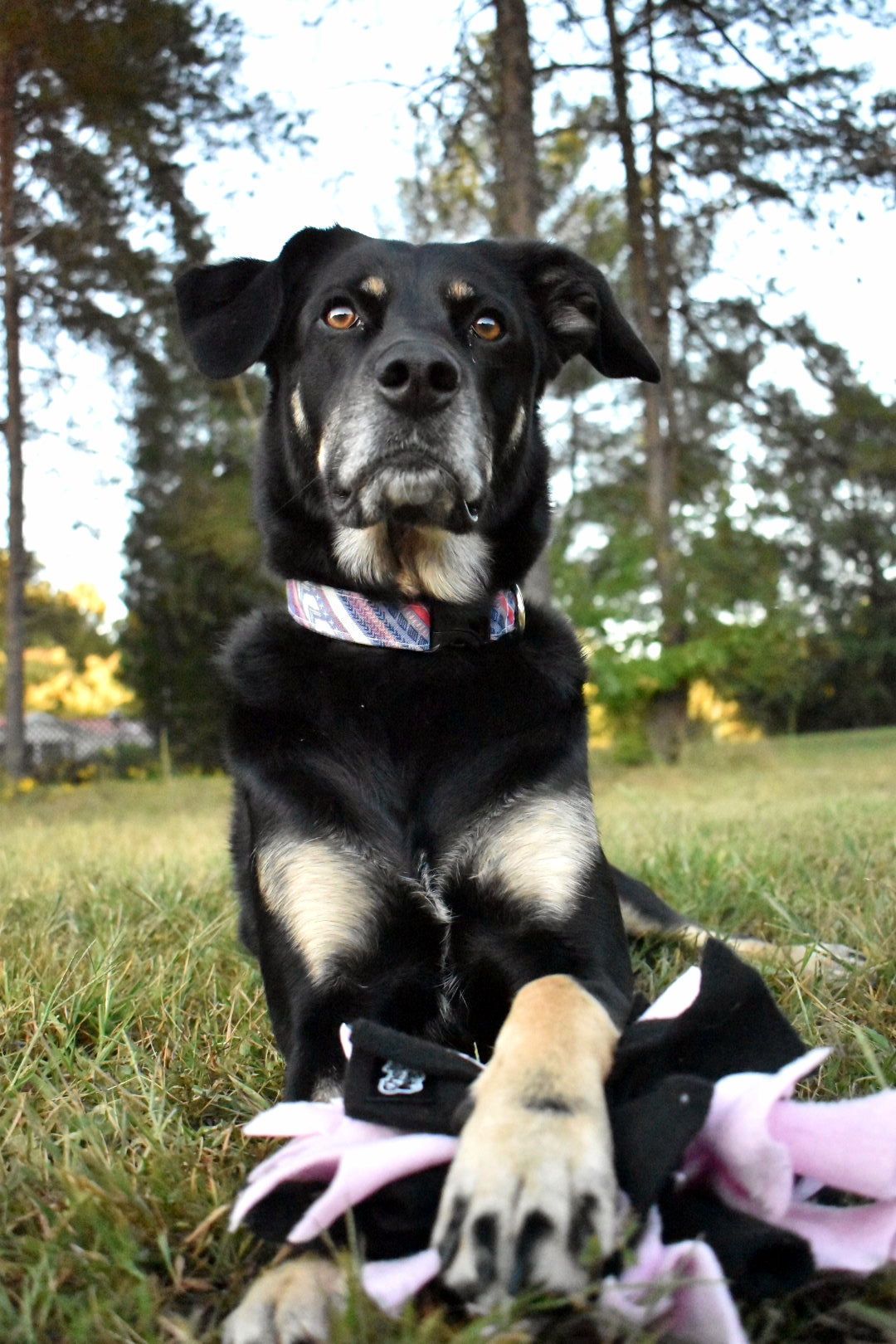 Can't wait to buy more!
Chelsy's tugs are not only super durable but they are also fun! They come in so many colors and styles to match what you need. My pup use to never really play with tug toys intill we got a Chelsy's tug. Now she is playing tug of war with me and doing tricks for it! We also love our hats and snuffle balls so much! We love that you can easily adjust the hat and then tuck in the extra so it's not sticking out. We can't wait to buy more and hope you try something out as well!!
FREE SHIPPING ABOVE $35

FREE shipping on purchases $35 or more. International rates apply

60 DAY REFUNDS

Refunds/Exchanges are only available within 60 days of purchase.

100% UPCYCLED

All toys are handmade and made with recycled materials.
The Story Of Chelsy's Toys:
Trying to find Chelsy (my pittie mix) a long lasting toy was getting financially exhausting when she was about 8 months old. She loved squeakers but that would encourage her to get the squeaker out, meanwhile destroying the toy. The typical rope toys would fray and make a complete mess. I then decided to use my crafty skills and create a toy for her that would last longer.